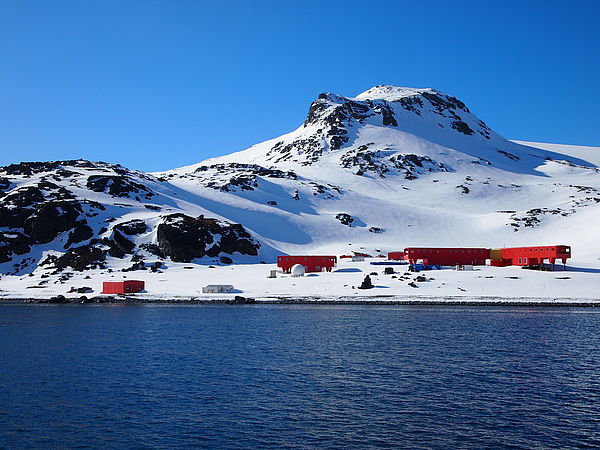 Background
| | |
| --- | --- |
| | Juan Carlos I |
| | |
| | Antarctic |
| | Open |
| | Station |
| | Spain |
| | None |
| | 1988 |
| | Seasonal |
Introduction
Spanish Antarctic Base Juan Carlos I, Unidad de Tecnología Marina, Consejo Superior de Investigaciones Científicas

Seasonal coastal Antarctic station located 200 m from shore in a small bay in Livingston Island, South Shetland Islands. The station is close to Johnson Glacier and Sofia Mountain.

Coastal area surrounded by glaciers. Around the station there are many different lichen species and some fauna including Gentoo and Chinstrap penguins, Elephant seals, and birds such as Skuas and Petrels. Permafrost is easy to find in the area. The criptogamic prairies are remarkable. Vascular plants are present in the station vicinity.

The station was set up to support the interest shown by the Spanish scientific community in Antarctica, it was the first Spanish station in Antarctica. In December 1986, a group of four scientists set up a camp in Livingston Island in order to look for the right place to build the Juan Carlos I station, taking into account that, at that time, there were no stations in Livingston Island. In 1988 the first modules of the station were disembarked, in that moment, the Juan Carlos I station was installed. Since then, the station has been operative during 28 years. Nowadays the station is in a refurbishment process to be finished in the 2016–2017 campaign. The station consists of a set of buildings with two main modules, living/services, including infirmary, kitchen rooms and living room, with capacity for fifty people, and a laboratory module able to cover different scientific disciplines. There are other 6 modules dedicated to station services: workshop, waste treatment, energy generation, storage, fuel.

One important aspect of the station is the importance given to energetic efficiency in order to avoid the energy waste and focus on decrease the consumption.

Glaciology, lichen physiology, permafrost, Geomagnetism, Ionosphere, and meteorology databases are available. Limnology, microbiology, coastal science, soils, geology, geomorphology, geodesy.

Scientific research facility. Not many visitors in the facilities, mainly scientisits and technical personnel

The main way to arrive to the station is by ship from South America. It takes 4 days from Punta Arenas (Chile) or 3 from Ushuaia (Argentina). There is also the possibility to fly from Punta Arenas (Chile) to King George Island and then by ship come to the station. The flight is about 2.5 hours and the ship is about 8 hours. From King George Islands is possible to come by helicopter to Juan Carlos I Station (30 min flight).
Location
| | |
| --- | --- |
| | CO2502 |
| | 62° 39.8045' 0'' S |
| | 60° 23.2888' 0'' W |
| | Antarctic Peninsula |
| | G - Antarctic Peninsula offshore island geologic |
| | 3 North-west Antarctic Peninsula |
| | 12 |
| | 3 |
| | 380 |
| | 960 |
| | 990 |
| | 100 |
| | 2.7 |
| | Ice-free ground |
Climate
| | |
| --- | --- |
| | Sporadic |
| | Maritime Antarctica |
| | Snow and Rain |
| | 14 |
| | 180 |
| | N |
| | 01/01/2014 to 31/12/2014 |
| | -1.2 |
| | 2.4 |
| | 2.2 |
| | 1.2 |
| | -0.7 |
| | -1.8 |
| | -4 |
| | -5.1 |
| | -4.8 |
| | -3.4 |
| | -1.8 |
| | -0.3 |
| | 1.2 |
| | 15.5 |
| | -22.6 |
| | February |
Features
| | |
| --- | --- |
| | Clear air zone; Coast; Hill; Ice cap or glacier; Lake; Melt streams; Moraine; Mountain; Permanent snowpatches; Rock; Shoreline; Snow |
Disciplines
| | |
| --- | --- |
| | Atmospheric sciences; Climate studies; Ecology; Entomology and parasitology; Geology; Geomorphology; Geophysics and seismology; Human impacts; Limnology; Marine biology; Microbiology; Oceanography; Soil biology |
| | Human impact, invasive species |
Infrastructure
| | |
| --- | --- |
| | CO2502 |
| | 1735 |
| | 220 |
| | Biology; Chemistry; Geology; Geophysics |
| | Electronic |
| | 25 |
| | 1215 |
| | 50 |
| | yes |
| | yes |
| | Fossil fuel; Renewable |
| | 220 |
| | 24 |
| | no |
Scientific Equipment
| | |
| --- | --- |
| | Microscopes, Balance, basic lab glass items, fume hood, centrifuge, refrigerators, pumps, phmeter. |
| | Biological lab, chemical lab and electronic lab. |
| | Meteorology, Hydrology, Glaciology and Geodesy. |
Medical Facilities
| | |
| --- | --- |
| | Yes |
| | 10 |
| | Medical doctor |
| | 1 |
| | Other |
| | Aeromedical equipment; Anaesthesia; Biochemistry; Haematology |
| | Mountain medicine related equipment |
| | 990 |
| | 1 |
| | 0 |
| | 100 |
| | 100 |
| | Boots, gloves, helmet, winter clothes, survival suit for navigation, sunglasses, sunblock, gps and walkie talkie for outside activities. |
| | No |
| | No |
Vehicles
| | |
| --- | --- |
| | Four Zodiac rubber boats. |
| | Three telehandlers, one tracked utility machine, two quad bikes, five snowmobiles. |
Workshop facilities
| | |
| --- | --- |
| | ICTS (Staff available to assit with constructions); Mechanical; Metal workshop; Wood workshop |
Communications
| | |
| --- | --- |
| | E-mail; Internet; Printer; Satellite phone; Scanner; Telephone; VHF |
Aircraft landing facilities
Transport and freight
| | |
| --- | --- |
| | Helicopter; Ship |
| | 4 |
| | January; February; November; December |
| | 1 |
| | January; February |
Pictures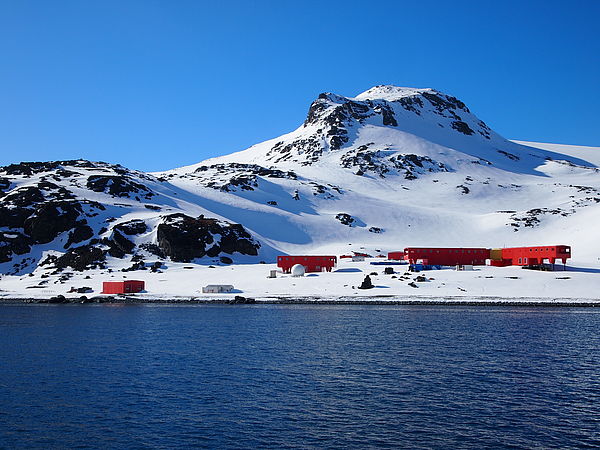 Juan Carlos I station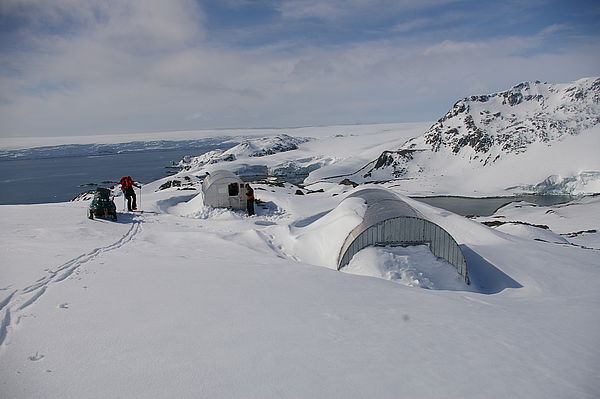 2. Juan Carlos I Shelters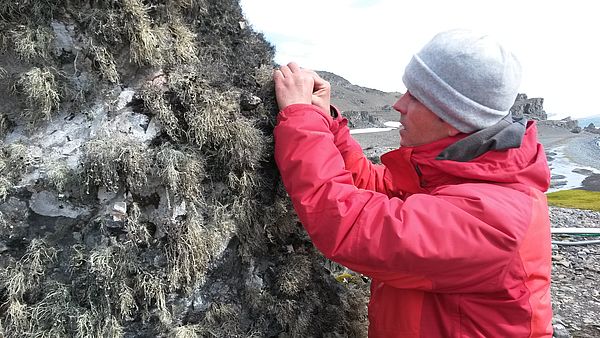 Juan Carlos I lichens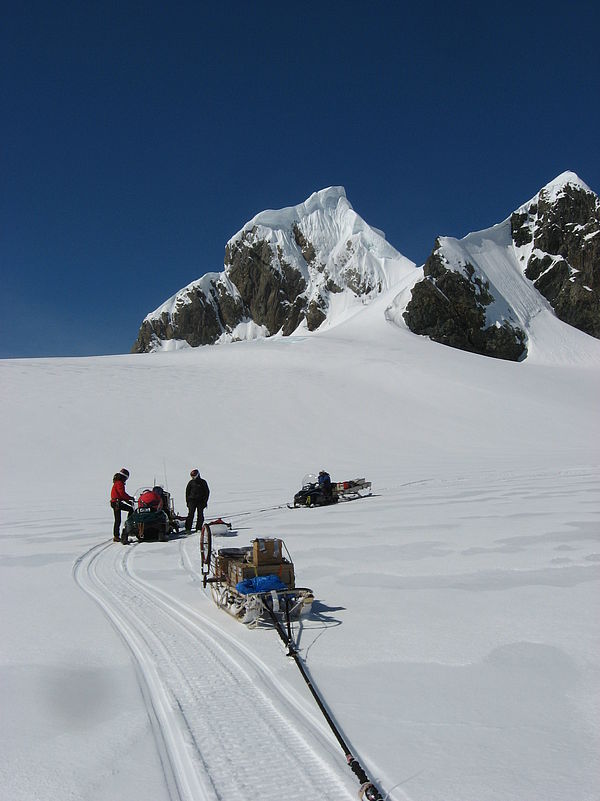 Juan Carlos I glaciar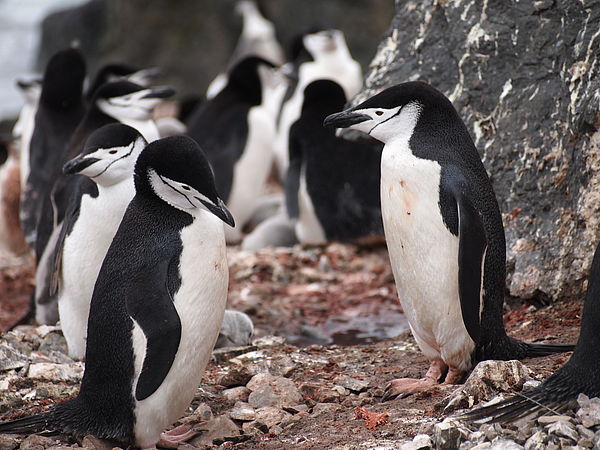 Juan Carlos I Chinstrap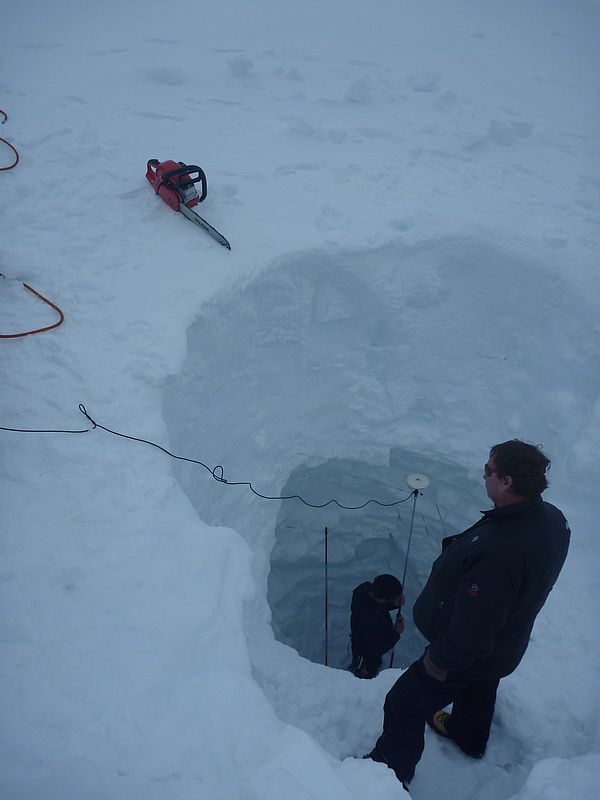 Juan Carlos I DGPS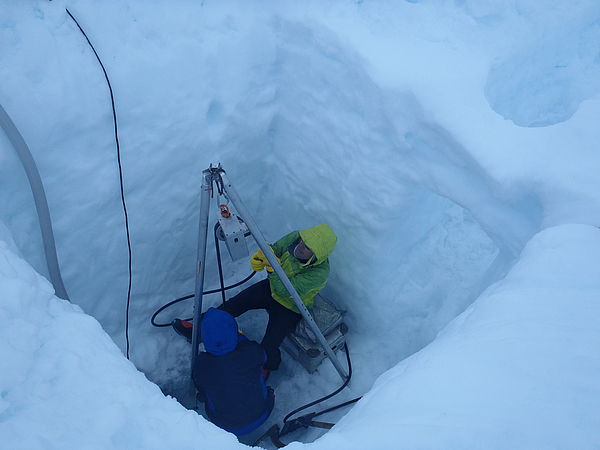 Juan Carlos I drilling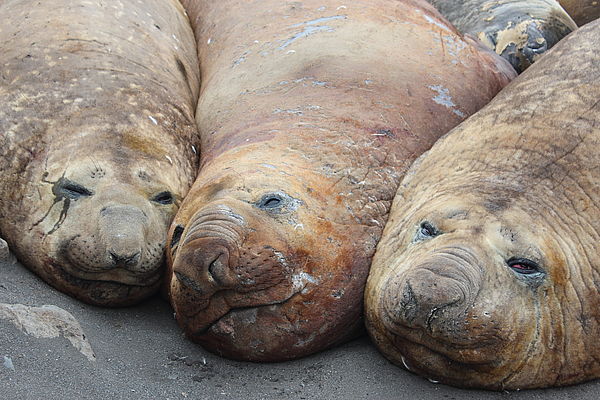 Juan Carlos I Elephant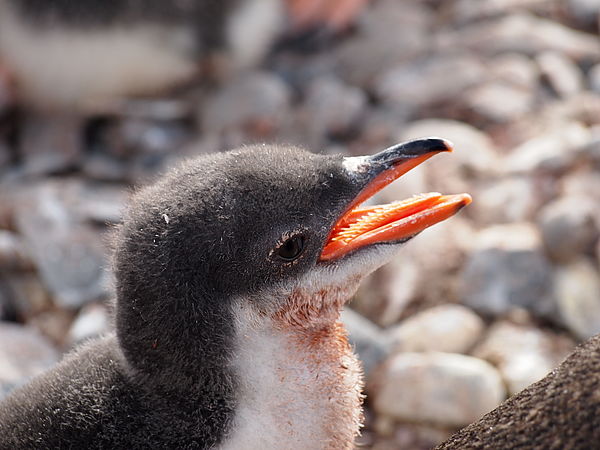 Juan Carlos I Gentoo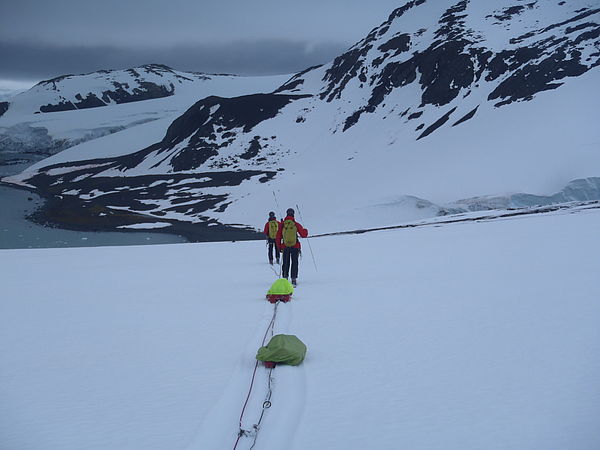 Johnons Front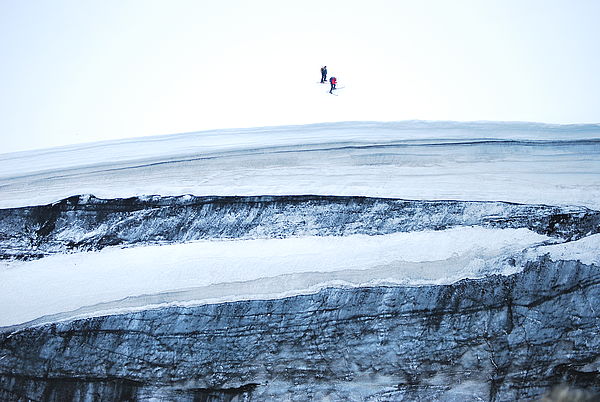 Johnons Front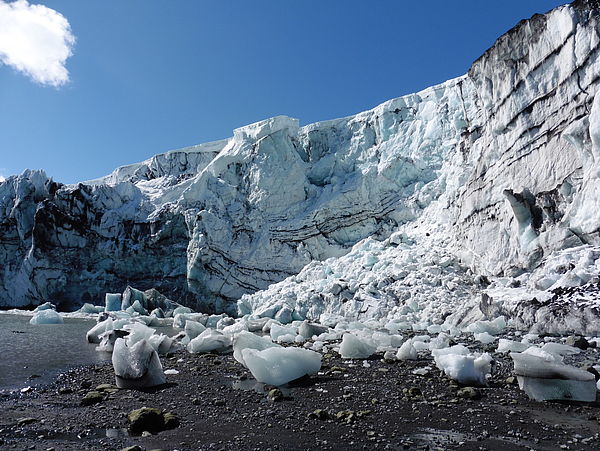 Johnons Front Glaciar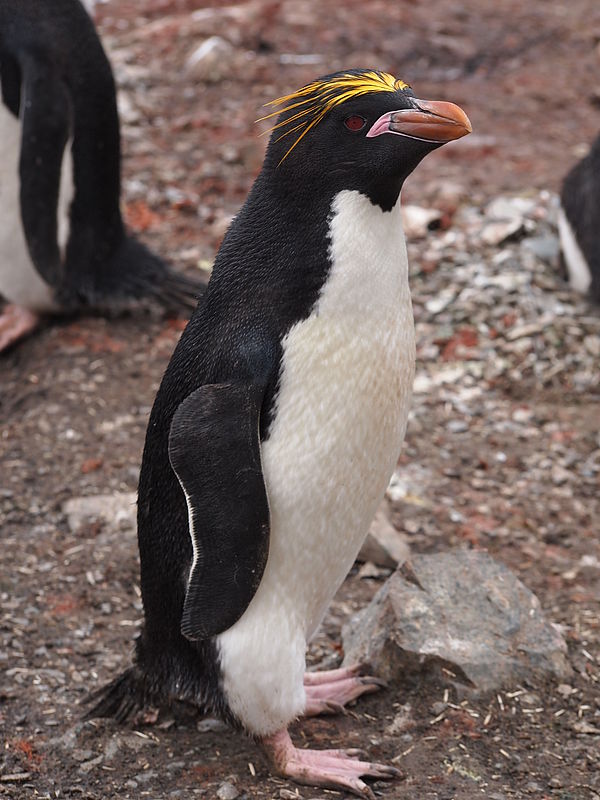 Macaroni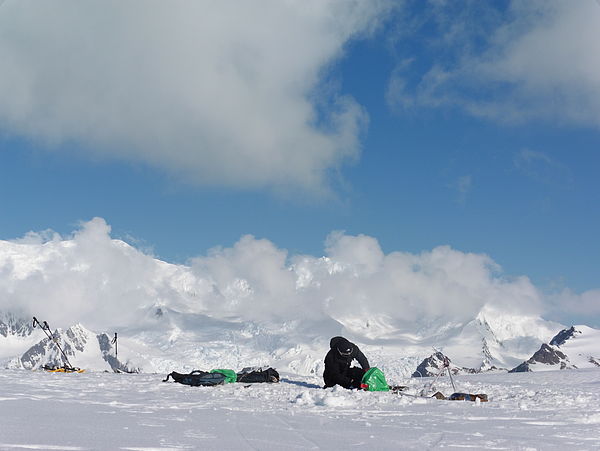 Mount Sofia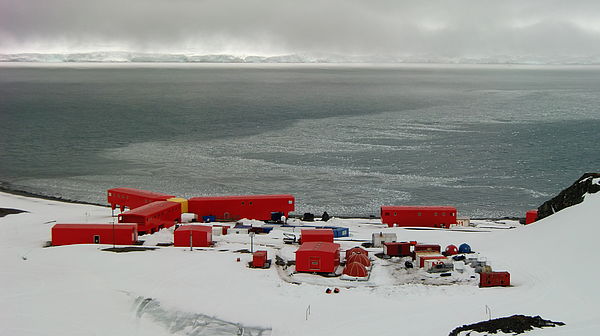 Juan Carlos I station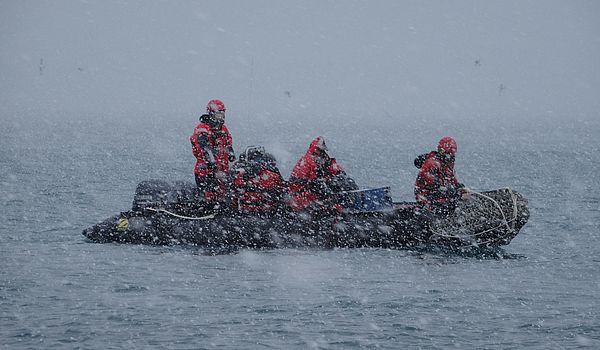 Juan Carlos I Zodiac