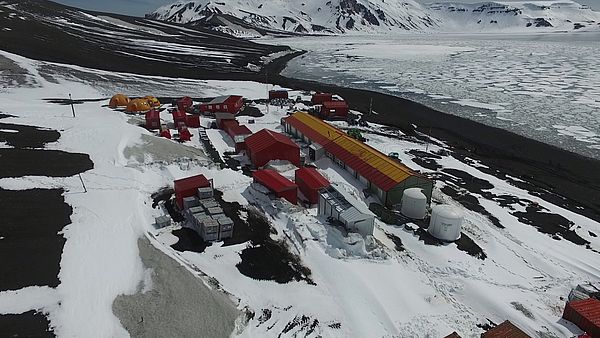 Background
Introduction
Spanish Antarctic Base Gabriel de Castilla, Ejercito de Tierra

Located on Deception Island, South Shetland Islands it is a summer station opened, normally, from November to March.

The area is located in an active volcano, and there is a unique community of organisms adapted to the geothermal activity. It is remarkably rich in criptogamic communities. There are several penguin rokeries. Over 57% of the island is covered by permanent glaciers. A ring of hills runs around the island and is the principal drainage divide, ephemeral springs flow toward the inner and outer coast. Several lakes are located on the interior side of the watershed. Kroner Lake is the only geothermal lagoon in the Antarctic.

The area has had a long history of human activity since about 1820, including exploration, sealing, whaling, aviation and scientific research. Deception Island is one of the few places in the world where vessels can sail directly into the centre of a restless volcanic caldera, providing the opportunity for visitors to learn about volcanoes and other aspects of the natural world, as well as early Antarctic exploration, whaling and science. Deception Island is also one of the most frequently visited sites in Antarctica by tourists. The island is an Antarctic Specially Managed Area (ASMA 4), with two Antarctic Specially Protected Areas ASPA140 and ASPA145. The station Gabriel de Castilla was set up as refuge in 1990 mainly to support the scientific research carried out by Spain in Deception Island. The interest in the natural values of the island was increasing among the scientific community and, at the same time, the requests to develop research projects with the support of Gabriel de Castilla refuge. Due to the improve of its capabilities, in 1998 Gabriel de Castilla was designated formally as station.

Nowadays the station Gabriel de Castilla provides a very good living and work conditions and it is ditribuited as follows:

- Building livingroom with kitchen, bakery and laundry room. Heating is incorporated.

- Building Sleepingroom witn bathroom (4 toilets, 4 showers and 6 washbasin). There are seven sleeping room with four beds each of them and one laundry room. Heating is incorporated.

- Scientist semipermanent building with two office, two labs, one enviroment issues lab (equiped) and a bathroom.

- Ribbon boat store container.

- Nautical equipment store container.

- Two materials of facilities container.

- Wet lab container

- Health container (infirmary container)

- Workshop building

- Three building iglus. Two are sleepingrooms. One is a wet lab.

-Logistic stores containers

- Freezer container

-Incinerator

- Communication area.

Databases on volcanism, seismology, marine biology, limnology, permafrost and meteorology are maintained. Research on coastal biology, pollution, human impact, invasive species.

This is one of the most visited sites in Antarctica by tourist. This, together with the warmer temperatures, make the site specially prone to the settlement of invasive species. Profilactic measures are put in force and biological monitoring projects are maintained to assess any invasive species.

The main way to arrive to the station is by ship from South America. It takes 4 days from Punta Arenas (Chile) or 3 from Ushuaia (Argentina). There is also the possibility to fly from Punta Arenas (Chile) to King George Island and then by ship come to the station. The flight is about 2.5 hours and the ship is about 8 hours. From King George Islands is also possible to come by helicopter.
Location
| | |
| --- | --- |
| | CO2501 |
| | 62° 58.6318' 0'' S |
| | 60° 40.5447' 0'' W |
| | Antarctic Peninsula |
| | G - Antarctic Peninsula offshore island geologic |
| | 3 North-west Antarctic Peninsula |
| | 15 |
| | Ice-free ground |
Climate
| | |
| --- | --- |
| | Discontinuous |
| | Maritime Antarctica |
| | Snow and Rain |
| | 23.2 |
| | 24 |
| | 130 |
| | N |
| | 01/01/2014 to 31/12/2014 |
| | -0.7 |
| | 2 |
| | 2.6 |
| | 1.2 |
| | -1.8 |
| | -2.4 |
| | -5.3 |
| | -6.9 |
| | -5.6 |
| | -3 |
| | -1.7 |
| | -0.5 |
| | 1.2 |
| | 6.2 |
| | -9.9 |
| | November |
| | February |
| | January; February; March |
Features
| | |
| --- | --- |
| | Coast; Ice cap or glacier; Lake; Mountain; Permanent snowpatches; Rock; Seal colonies; Snow; Terrestrial geothermal |
| | Geothermal activity, volcano |
Disciplines
| | |
| --- | --- |
| | Atmospheric sciences; Climate studies; Ecology; Entomology and parasitology; Environmental sciences; Geology; Geomorphology; Geophysics and seismology; Glaciology; Human biology; Human impacts; Limnology; Mapping; Marine biology; Microbiology; Soil biology |
| | Human impact, invasive species |
Human Activities
| | |
| --- | --- |
| | Yes |
| | Deception became a focal point of the short-lived fur sealing industry in the South Shetlands; the industry had begun with a handful of ships in the 1819–20 summer season, rising to nearly a hundred in 1821–22. Massive overhunting meant that the fur seal |
| | Tours by private-sector travel to the Antarctic |
| | Yes |
| | Yes |
| | Yes |
| | Yes |
Infrastructure
| | |
| --- | --- |
| | CO2501 |
| | 792 |
| | 142 |
| | Biology; Chemistry; Scientific diving |
| | 36 |
| | 650 |
| | 36 |
| | yes |
| | yes |
| | Fossil fuel; Renewable |
| | 220 |
| | 24 |
| | no |
Scientific Equipment
| | |
| --- | --- |
| | Environment and Food Safety Lab Equipment, 1 Designation Gas Detector Dräeger Accuro, 1 Ground Sampling Equipment, 1 Multiparameter Photometer Spectroquant Nova 30A, 1 Termostat Lt 200, 3 Pump for Microbiological Testing. |
| | Available tests 1. sewage water: filtration/ bod5 /cod/Suspended solids/Surfactants/Oxygen/Phosphate/ Nitrogen/Ammonium/Sulfate/Sodium/Manganese/Iron Conductivity/ Turbidity/pH. 2. Soil Pollution: Petroleum ether – Petroleum hydrocarbons – Halogenated. |
| | Seismic, Meteorological, Permafrost, Geodesy. |
Medical Facilities
| | |
| --- | --- |
| | Yes |
| | 15 |
| | Medical doctor; Non-medical trained person |
| | 2 |
| | Basic; Dental |
| | Biochemistry; Diagnostic ultrasound; Telemedicine |
| | 1000 |
| | 1 |
| | 0 |
| | No |
| | No |
Vehicles
| | |
| --- | --- |
| | Five Ribbon boats + outboard motor. |
| | One ATV on wheels, one tracked ATV, two quad bikes, two telehandlers. |
Workshop facilities
| | |
| --- | --- |
| | ICTS (Staff available to assit with constructions); Mechanical; Metal workshop |
Communications
| | |
| --- | --- |
| | Computer; E-mail; Fax; Internet; Printer; Satellite phone; Scanner; Telephone; VHF |
Aircraft landing facilities
Transport and freight
| | |
| --- | --- |
| | Helicopter; Ship |
| | 100 |
| | January; February; March; November; December |
| | Wetdock |
Pictures
Gabriel de Castilla Vista drone (Credits: Gabriel Goyanes)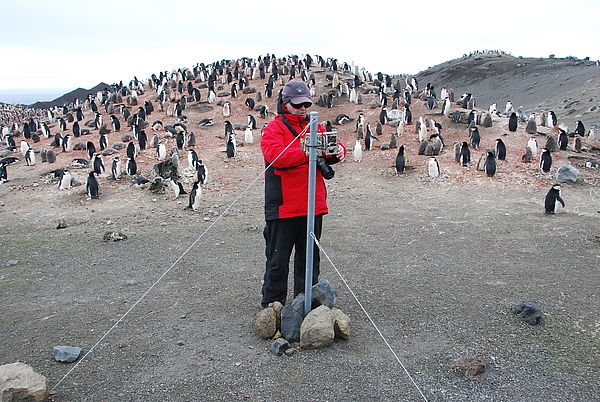 Gabriel de Castilla Vapour Col (Credits: Moises Los Huertos)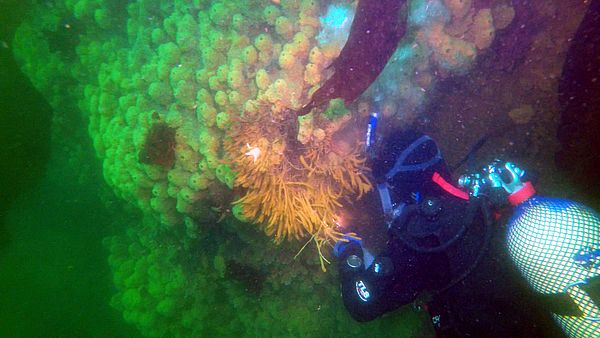 Gabriel de Castilla Sea Bottom (Credits: Javier Cristobo)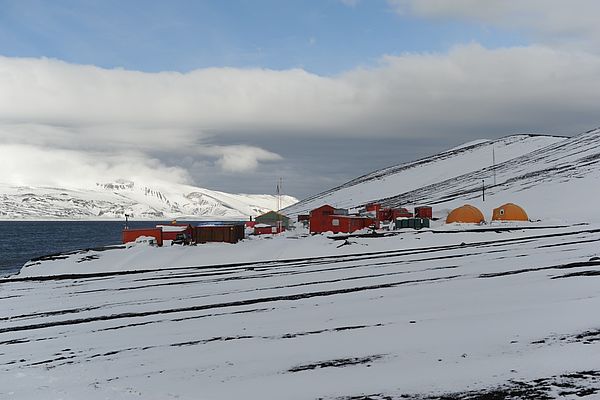 Gabriel de Castilla vista lateral (Credits: Rafael Abella)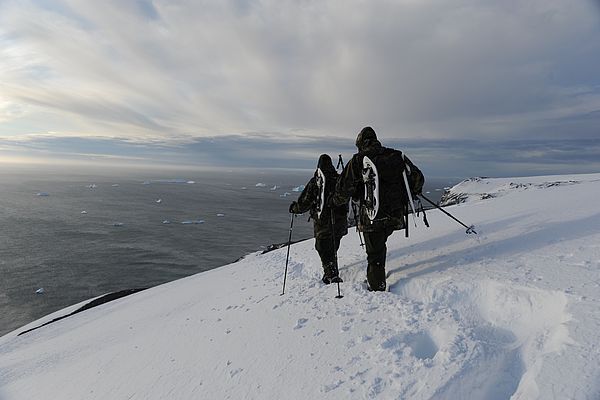 Climbing Mount Irizar (Credits: Rafael Abella)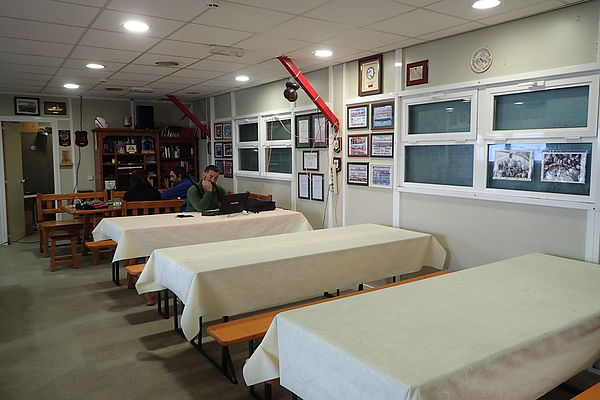 Dinning room (Credits: Diego Nuñez)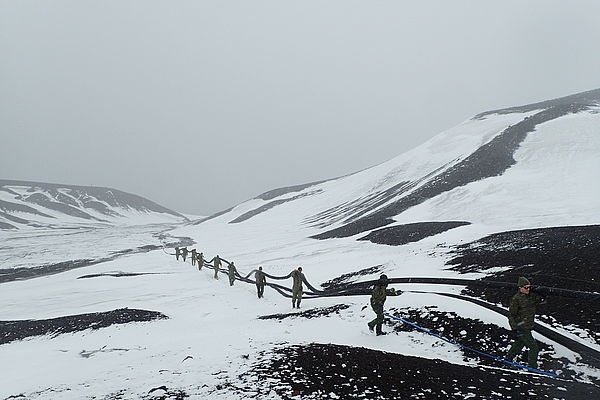 Heater pipe (Credits: Diego Nuñez)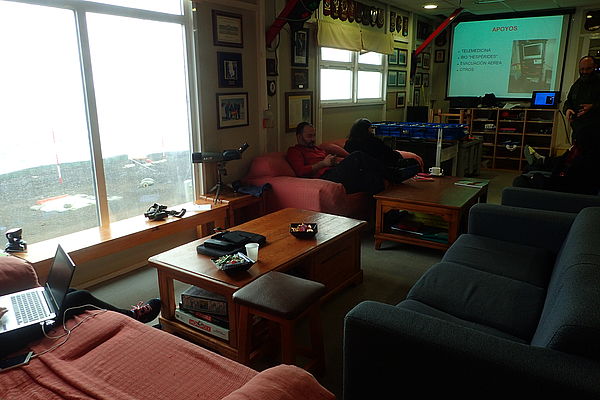 Livingroom (Credits: Diego Nuñez)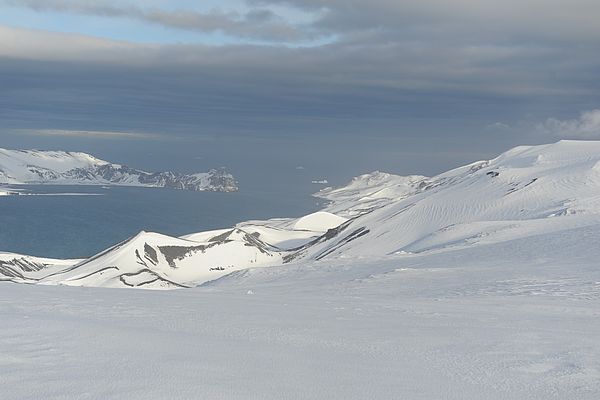 Neptune bellows view (Credits: Rafael Abella)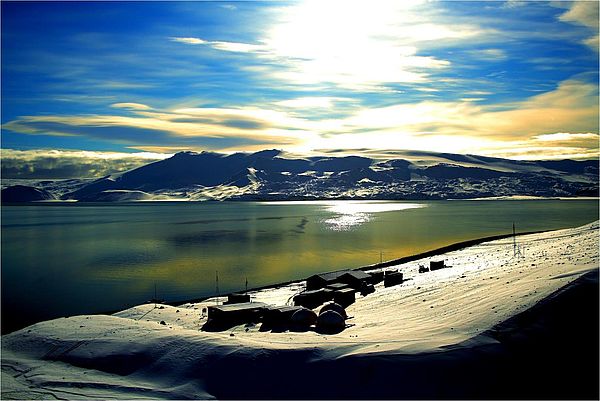 Gabriel de Castilla Station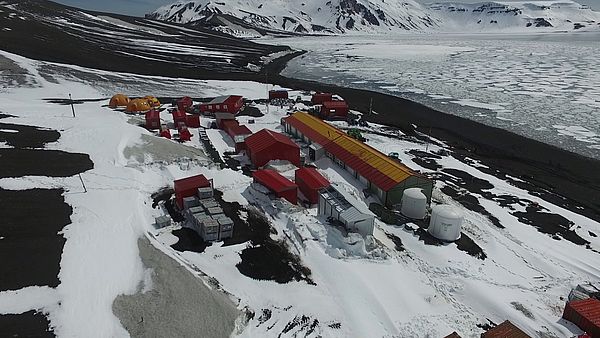 Aerial view (Credits: Gabriel Gollanes)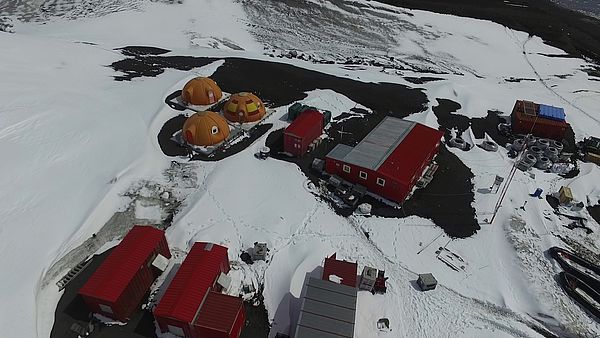 Aerial view (Credits: Gabriel Gollanes)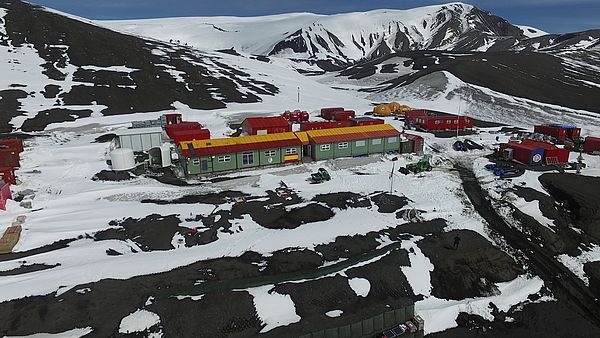 Aerial view (Credits: Gabriel Gollanes)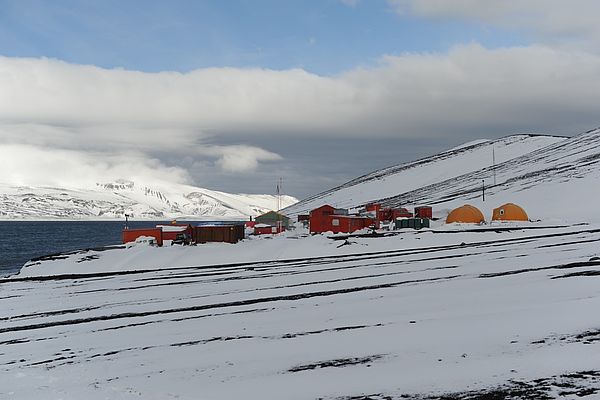 Gabriel de Castilla Station (Credits: Rafael Abella)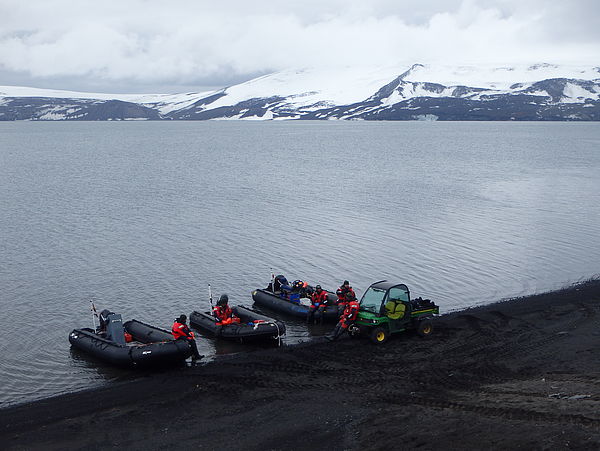 Zodiac (Credits: Moises Los huertos)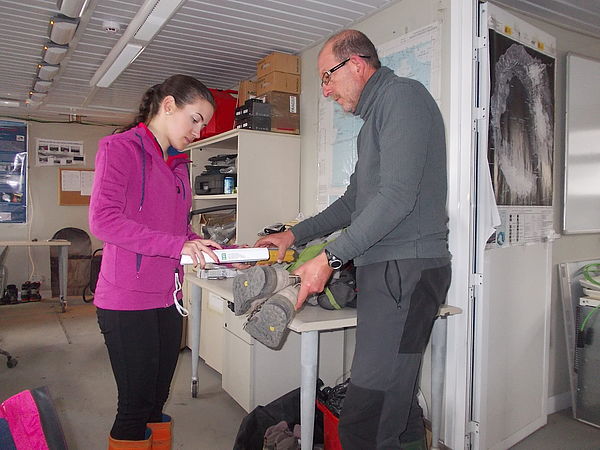 Ultraviolet cleaning (Credits: Diego Nuñez)