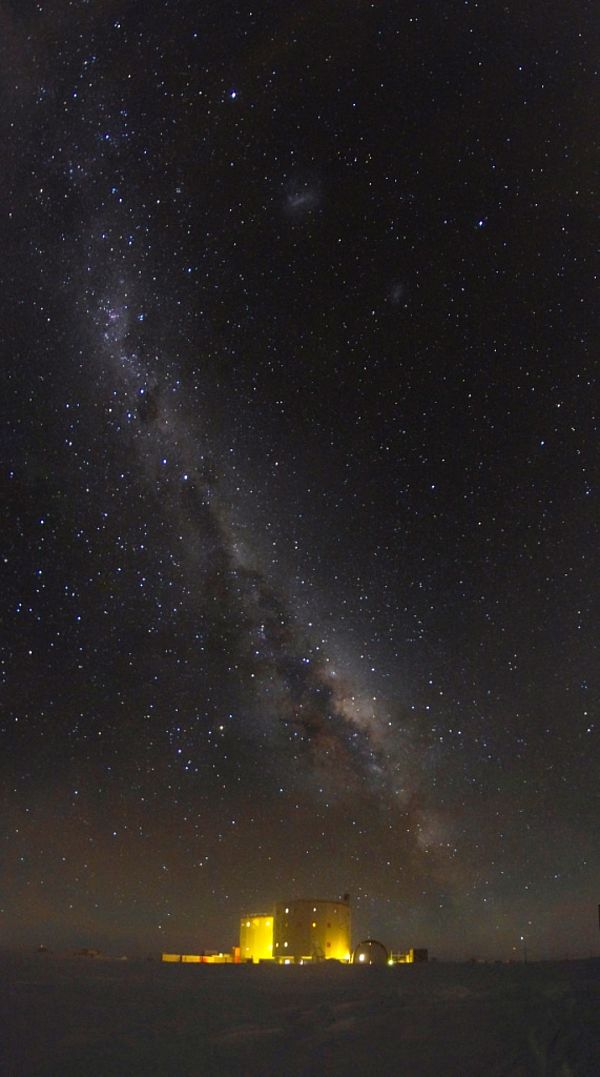 Background
Introduction
Concordia station is jointly funded, staffed and operated by Italy (Programma Nazionale di Ricerche in Antartide - PNRA) and France (French Polar Institute Paul-Emile Victor - IPEV)

Concordia station is located at Dôme C, on the high East Antarctic plateau. The site is one of the coldest and among the most remote places on Earth. Among the permanent stations in Antarctica, only 3 are located inland the continent (Amundsen-Scott, Vostok and Concordia). The closest stations are Dumont d'Urville and Mario Zucchelli.

Dome C is 1100 km from the coast at a height of 3233m a.s.l., surrounded by thousands of kilometers of solid ice.

Temperatures hardly rise above -25°C in summer and can fall below -80°C in winter with record of -84.6°C reached in 2010. As a consequence, there is no fauna and no flora.

The idea of constructing a European permanent research station in the heart of Antarctica, with an environment particularly hostile for humans, sprang up when the site at Dome C was revealed to be especially favourable for deep ice coring and astronomy. This scientific challenge is accompanied by another, parallel adventure: the design and construction of a modern station, capable of yielding new scientific knowledge concerning not only Antarctica, but also concerning the whole our planet and beyond, the Universe. The Institut Polaire Francais Paul Emile Victor (IPEV) and the Programma Nazionale di Ricerche in Antartide (PNRA) have therefore pooled their skills and know-how, resources and combined operations to develop this new station between 1999 and 2005. Concordia has been continuously occupied since that time.

The research projects implemented at Concordia are linked to many subjects involving societal concerns, such as climate change, the role of greenhouse gases or aerosols in past and present trends or the hole in the ozone layer. Beside the European Project for Ice Coring in Antarctica (EPICA), which was completed in December 2004 and extended the record of climate variability to around 800 000 years BP, Concordia remains an active site for glaciology. Dome C also offers an exceptional environment for astronomical observations and provides good conditions for calibration and validation of sensors embarked on polar orbit satellites. Observatories in seismology, geomagnetism, or Earth-Sun interactions are present. Concordia station itself is also considered as an excellent Earth-based analogue for orbital space stations or Mars-bound vessels and projects in collaboration with the European Space Agency (ESA) are implemented.

The station is suitable for 14 persons winter residents to live in, completely isolated from the rest of the world for 9 months in the year. Up to 70 people can work at the station in summer, using the nearby "summer camp".

Resupply of the station is ensured in summer by the traverse from Dumont d'Urville whereas personnel are brought over by air, from the Italian base Mario Zucchelli or from Dumont d'Urville. The vessel L'Astrolabe also forms part of the supply chain from Australia to Dumont d'Urville.
Operator
| | |
| --- | --- |
| | Institut Polaire Francais Paul Emile Victor |
| | Government |
| | Institut Polaire Francais (IPEV) |
| | |
Partner Institution
| | |
| --- | --- |
| | Yes |
| | Programma Nazionale di Ricerche in Antartide |
Location
| | |
| --- | --- |
| | CO1102 |
| | 75° 5.9985' 0'' S |
| | 123° 19.9563' 0'' |
| | Continental Antarctica |
| | Q - East Antarctic high interior ice sheet |
| | 3220 |
| | 3780 |
| | 3780 |
| | 0 |
| | 1100 |
| | Ice-sheet |
Climate
| | |
| --- | --- |
| | None |
| | Inland Antarctica |
| | Snow |
| | 10.8 |
| | 114.8 |
| | S |
| | 27/01/2005 to 29/01/2016 |
| | -52.1 |
| | -31.5 |
| | -43.7 |
| | -55 |
| | -62.1 |
| | -62.2 |
| | -63.2 |
| | -64.2 |
| | -63.1 |
| | -61 |
| | -54.6 |
| | -41 |
| | -30.8 |
| | 02/01/2014 |
| | -14.9 |
| | 13/08/2010 |
| | -84.7 |
| | None |
| | None |
| | None |
| | None |
Features
| | |
| --- | --- |
| | Clear air zone; Ice cap or glacier; Low artificial light pollution; Low humidity; Plateau |
Disciplines
| | |
| --- | --- |
| | Astronomy; Astrophysics; Atmospheric sciences; Environmental sciences; Geophysics and seismology; Glaciology; Human biology; Medicine; Microbiology; Planetary science |
| | Astonomy, Earth Observation, Engineering, Paleoclimatology |
Infrastructure
| | |
| --- | --- |
| | CO1102 |
| | 3605 |
| | 748 |
| | Chemistry; Geophysics; Other |
| | Astronomy |
| | 2856 |
| | 80 |
| | yes |
| | yes |
| | Fossil fuel |
| | 230 |
| | 24 |
| | no |
Scientific Equipment
| | |
| --- | --- |
| | No basic scientific equipment. Each project should bring its own necessary scientific equipment. |
| | A scientific engineer (electronician) is appointed in winter for monitoring and maintenance of automated programs. |
| | Earth magnetism (INTERMAGNET Network), Sismology (GEOSCOPE Network), Stratospheric ozone, SuperDARN (Super Dual Auroral Radar Network), Glacier mass balance, Baseline Surface Radiation Network (BSRN), meteorology (incl. Radio-sounding) |
Medical Facilities
| | |
| --- | --- |
| | Yes |
| | 120 |
| | Medical doctor |
| | 1 |
| | Basic; Dental; Surgery |
| | Altitude medicine; Anaesthesia; Biochemistry; Diagnostic ultrasound; Diagnostic x-ray; Haematology; Laboratory diagnostics; Telemedicine |
| | Ecography |
| | 5000 |
| | 2 |
| | 2 |
| | 1100 |
| | 5000 |
| | Yes |
| | Yes |
Vehicles
| | |
| --- | --- |
| | One 4WD, two snow groomers, five skidoos, one tracked loader, one telehandler, one tractor during summer, bicycles. |
Workshop facilities
| | |
| --- | --- |
| | ICTS (Staff available to assit with constructions); Mechanical; Metal workshop; Wood workshop |
Communications
| | |
| --- | --- |
| | Computer; E-mail; Internet; Satellite phone; Telephone; VHF |
Aircraft landing facilities
| | |
| --- | --- |
| | 1 |
| | 2000 |
| | 50 |
| | Landing is suitable with ski. |
| | No |
Transport and freight
| | |
| --- | --- |
| | Airplane |
| | Traverses from Cap Prudhomme |
| | 0 |
| | 20 |
| | January; February; November; December |
Pictures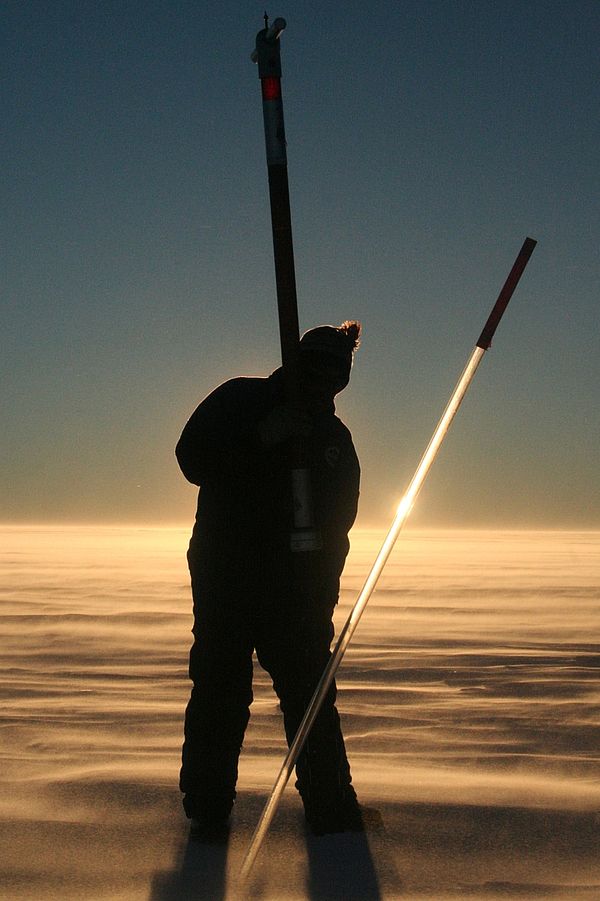 Concordia Accumulation stick (Credits: Vincent Favier)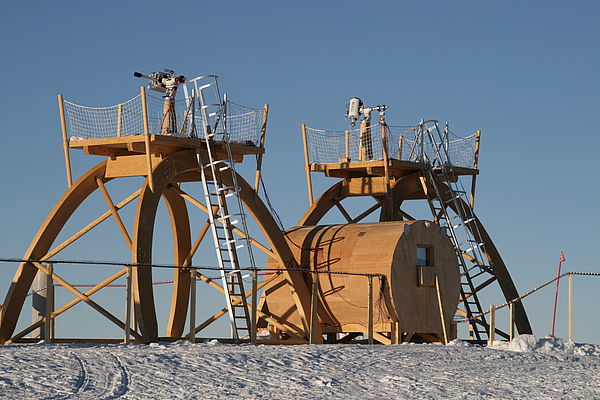 Concordia Astronomy (Credits: Henri Perau)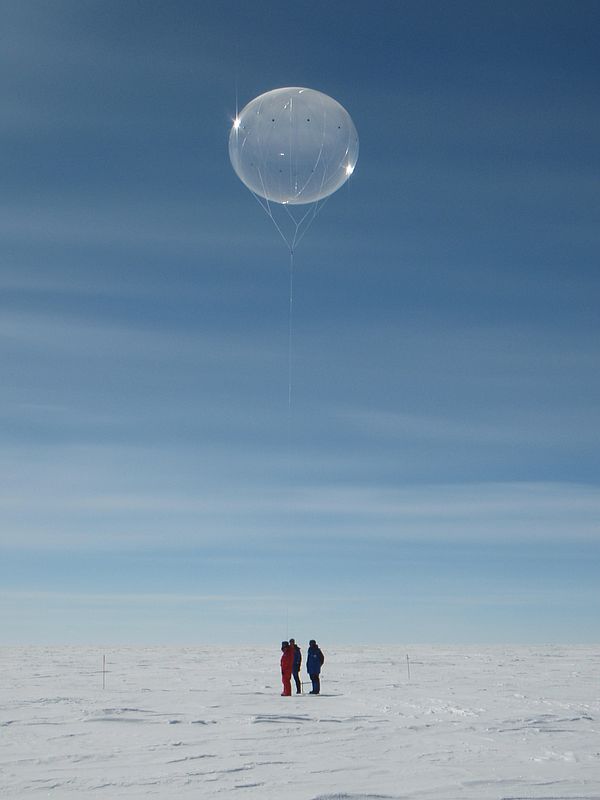 Concordia balloon (Credits: Calire Le Calvez)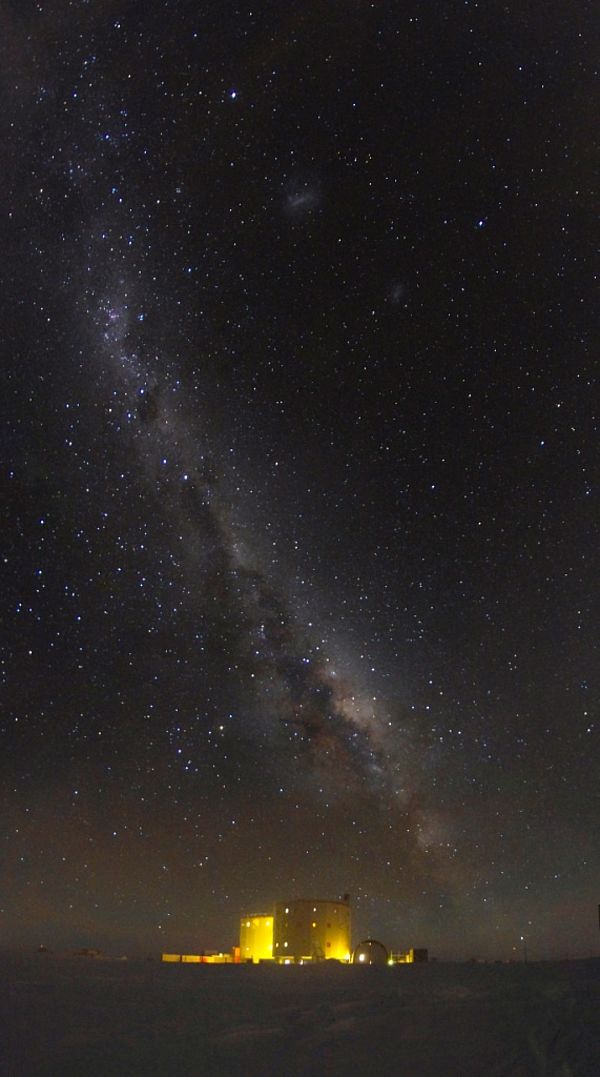 Concordia base and sky (Credits: Eoin McDonald)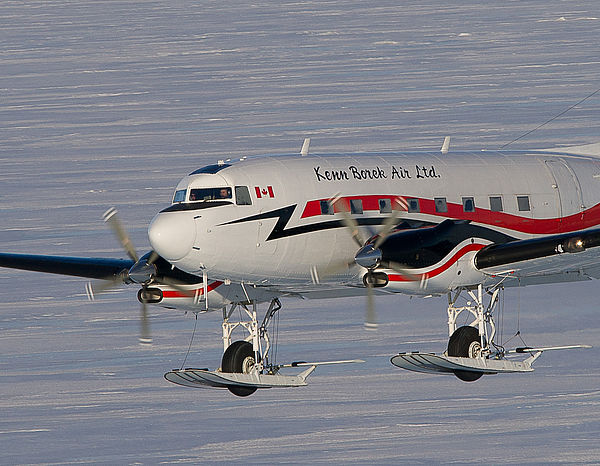 Concordia basler
Concordia drilling Gregory TESTE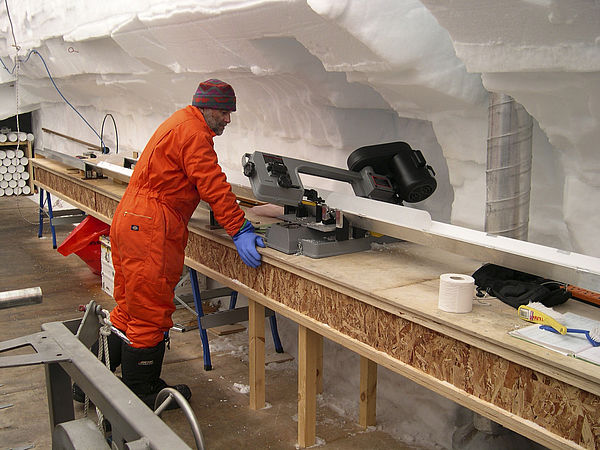 Concordia epica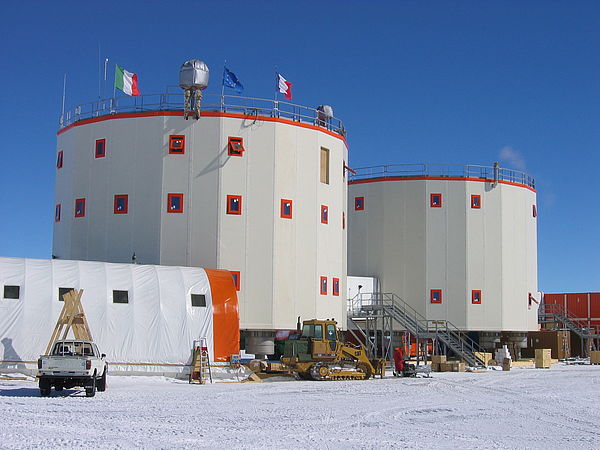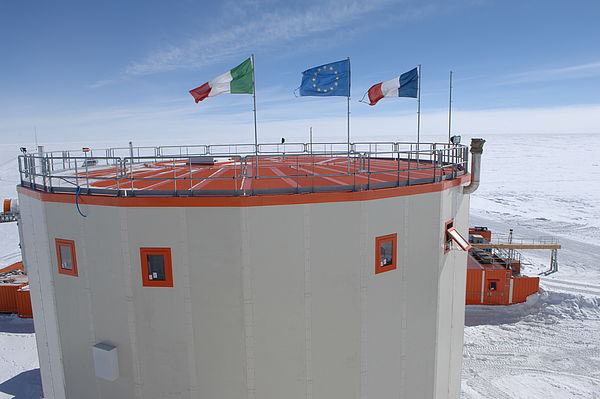 Concordia Flags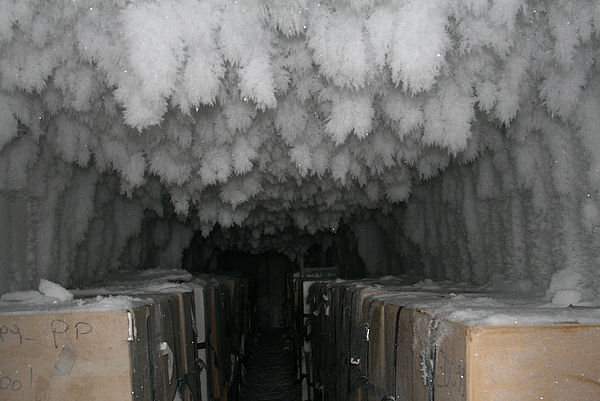 Concordia Ice Core (Credits: Henri Perau)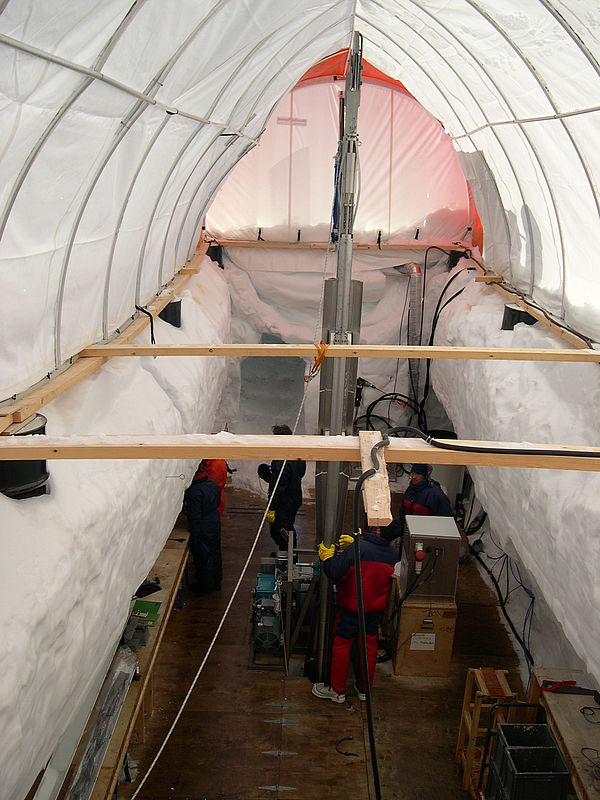 Concordia ice core drilling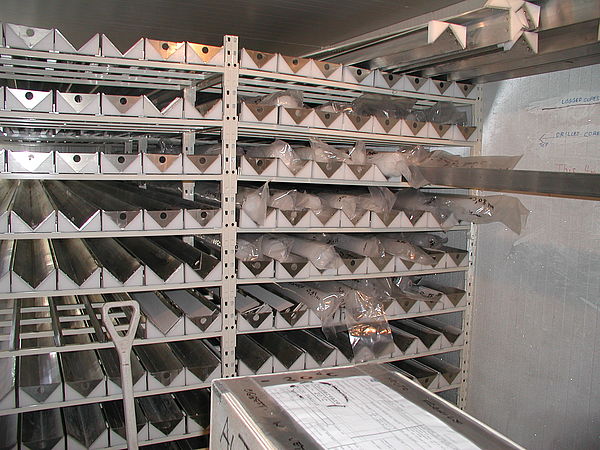 Concordia Ice cores storage (Credits: Yves Frenot)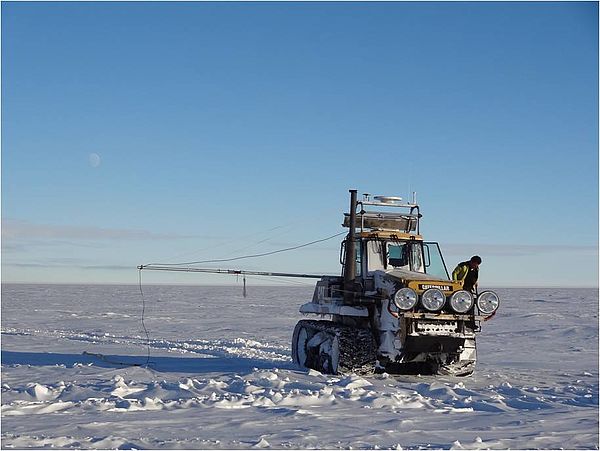 Concordia Radar Survey LGGE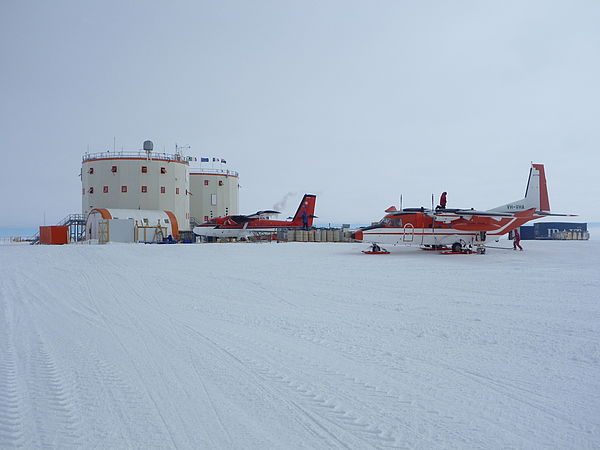 Concordia station and aircrafts (Credits: Michel Munoz)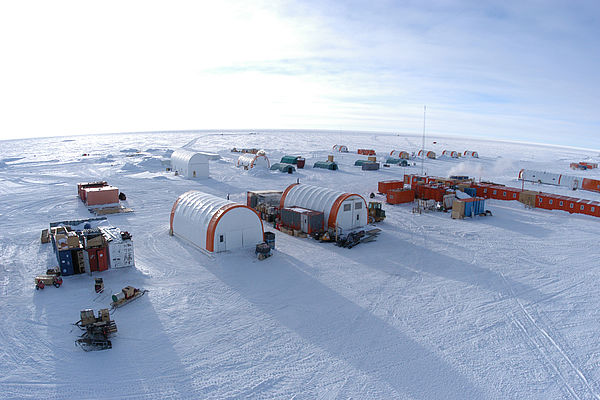 Concordia Summer Camp (Credits: Serge Drapeau)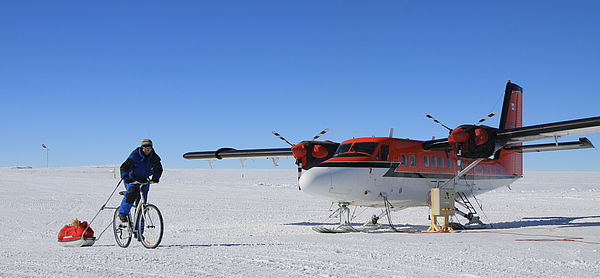 Concordi transport (Credits: Bruno Jourdain)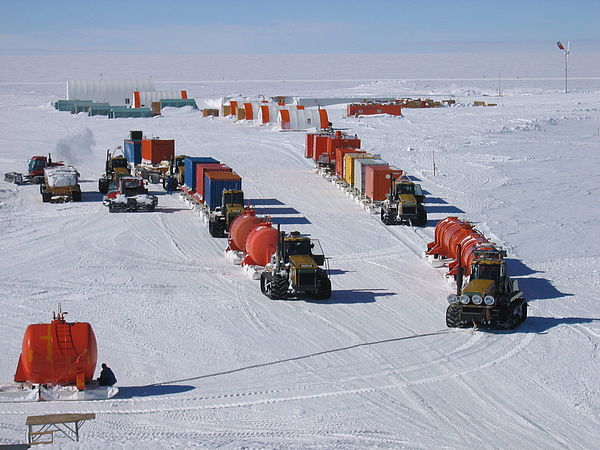 Concordi traversa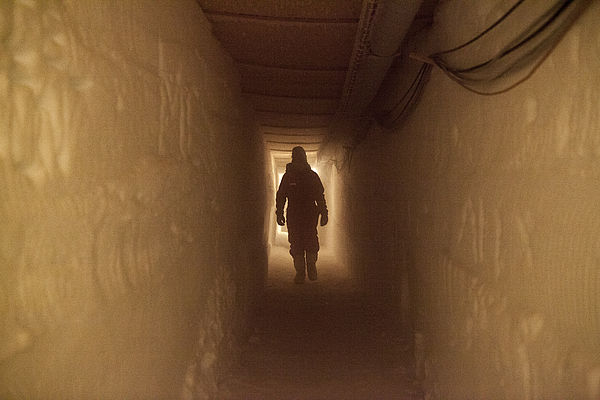 Concordia tunnel in ice (Credits: François Lepage)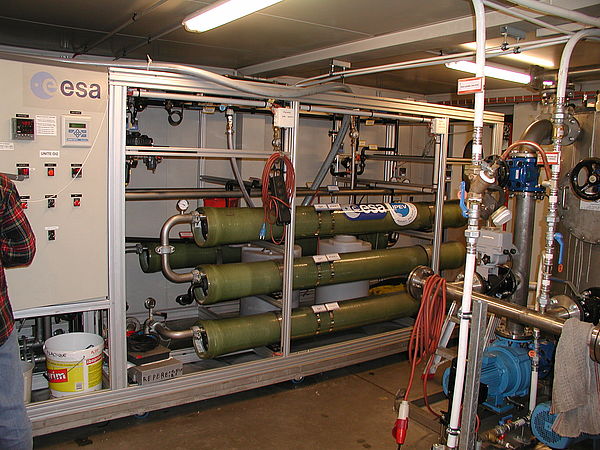 Concordia_Water treatment system (Credits: Yves Frenot)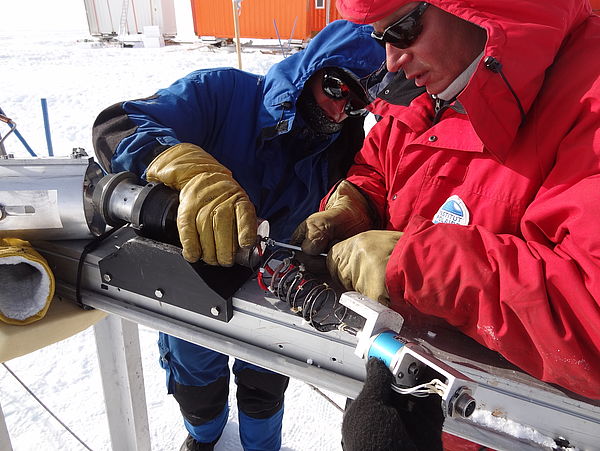 Work outside (Credits: Jerome Chapellaz)