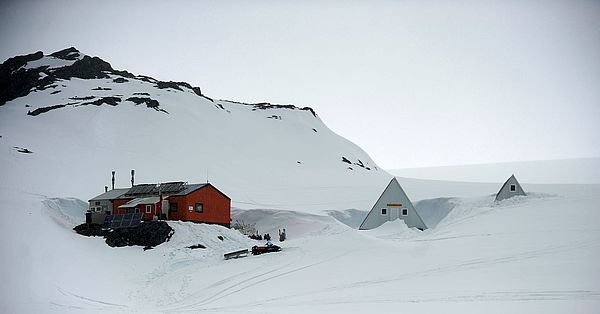 Background
| | |
| --- | --- |
| | St. Kliment Ohridski |
| | |
| | Antarctic |
| | Open |
| | Station |
| | Bulgaria |
| | None |
| | 1988 |
| | Seasonal |
Introduction
St. Kliment Ohridiski, Bulgarian Antarctic Institute

The Bulgarian Antarctic Base "St. Kliment Ohridski" (BAB) is in the eastern part of Livingston Island, South Shetland Islands. It is located on the Bulgarian beach, Emona Harbour, East – Northeast of Hesperides Point, with an elevation between 12 to 15 m above sea level. Local wildlife on Bulgarian beach includes fairly modest population of penguins and seals. At the same time, the base location offers most convenient access to Mount Friesland, Burdick Ridge, Mount Bowles, southern Hurd Peninsula and Varna Peninsula areas. Near to the BAB is located the Spanish Antarctic Base "Juan Carlos I".

In the region of the Bulgarian base, there are three species of penguins, four of seals and numerous bird species that nest in the surrounding area. Lichens, mosses and other plants grow freely. Those located near the base are surrounded and protected by a fence, and there are sign-posted protected areas.

Following an aborted attempt on Cape Vostok in the northwest end of Alexander Island, two prefabricated huts were assembled on Livingston Island on April 26–29, 1988, by a four-member Bulgarian team logistically supported by the Soviet ship Mihail Somov. This refuge was later refurbished and inaugurated as a permanent base on December 11, 1993.

Formerly known as Sofia University Refuge, in 1994 the base was named after St. Kliment of Ohrid (840–916 AD), a prominent Bulgarian scholar and bishop, by a Presidential decree. An expansion program was implemented at St. Kliment Ohridski in 1996–98, including construction of a new house, built with materials shipped from Argentina with the logistic support of the Spanish Antarctic Program. The house total area of 80 m2 allows for two sleeping rooms, a bathroom, a scientific laboratory, living room and a kitchenette. Between 2007–2010 were built two new houses (materials from Argentina) having four more bedrooms, a medical office and two scientific laboratories (geological and biological). In 2012 was built a new Ortodox chapel "St. Ivan Rilski". Thus the total capacity of the base was expanded to 25 persons, providing better conditions for work and living, as well as possibilities for winter stay, if necessary. An average of 20 people work at St. Kliment Ohridski during the austral summer, usually from late November or early December until early March. An office of the Bulgarian Posts has been operating at St. Kliment Ohridski since 1994, postal code BG 1090.

Various scientists – ecologists, biologists, geomorphologists, seismologists, geologists, geodesists – work around the base. In the past five years Bulgarian scientists have been working with the scientists from Spain and Portugal, in a project called "Permafrost and Climate Change in the Maritime Antarctic" (PERMANTAR), exploring the frozen soils.

Near to the BAB is the Spanish Antarctic Base "Juan Carlos I" (4 km).

People and cargo are transported to Livingston island via Punta Arenas and Ushuaia, then transferred ashore by dinghies or helicopters. Waste materials are shipped for disposal back to South America.
Operator
| | |
| --- | --- |
| | Bulgarian Antarctic Institute |
| | Government |
| | Bulgarian Antarctic Insitute |
Location
| | |
| --- | --- |
| | CO0501 |
| | 62° 38.4434' 0'' S |
| | 60° 21.914' 0'' W |
| | Antarctic Peninsula |
| | G - Antarctic Peninsula offshore island geologic |
| | 3 North-west Antarctic Peninsula |
| | 15 |
| | 0 |
| | 1500 |
| | 120 |
| | 1100 |
| | 0.5 |
| | 6 |
| | Ice-free ground |
Climate
| | |
| --- | --- |
| | Continuous |
| | Maritime Antarctica |
| | Snow and Rain |
| | 27.5 |
| | 140 |
| | N |
| | 1.3 |
| | November |
| | December |
| | December |
| | None |
Features
| | |
| --- | --- |
| | Bluff; Coast; Ice cap or glacier; Lake; Rock; Sea; Snow |
Disciplines
| | |
| --- | --- |
| | Climate studies; Geology; Geomorphology; Geophysics and seismology; Glaciology; Mapping; Marine biology; Meteorology; Microbiology; Paleontology; Soil biology |
| | Meteorology, Topography, Seismology, Glaciology |
Infrastructure
| | |
| --- | --- |
| | CO0501 |
| | 221 |
| | 20 |
| | Biology; Geology; Geophysics |
| | 20 |
| | 60 |
| | 22 |
| | yes |
| | yes |
| | Fossil fuel; Renewable |
| | 220 |
| | 24 |
| | no |
Medical Facilities
| | |
| --- | --- |
| | Yes |
| | 12 |
| | Medical doctor |
| | 1 |
| | Basic |
| | Other |
| | CPR, defibrillator, cardiograph |
| | 1100 |
| | 1 |
| | 0 |
| | 120 |
| | 1100 |
| | Yes |
| | Yes |
Vehicles
| | |
| --- | --- |
| | Two Zodiac boats. |
| | Three Skidoos. |
Workshop facilities
| | |
| --- | --- |
| | Mechanical; Wood workshop |
Communications
| | |
| --- | --- |
| | Computer; E-mail; Printer; Satellite phone |
Aircraft landing facilities
Transport and freight
| | |
| --- | --- |
| | Helicopter; Ship |
| | 5 |
| | January; February; March; November; December |
| | 0 |
| | None |
Pictures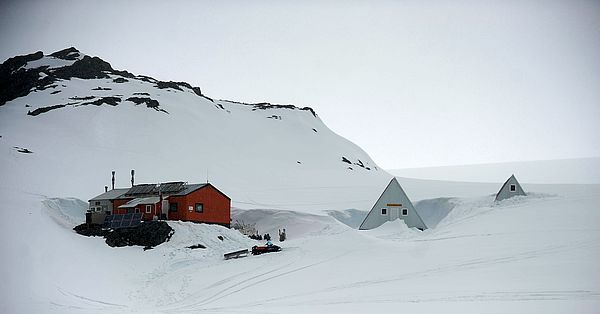 Bulgarian Antarctic Base (Credits: Nedelcho Hazarbasanov)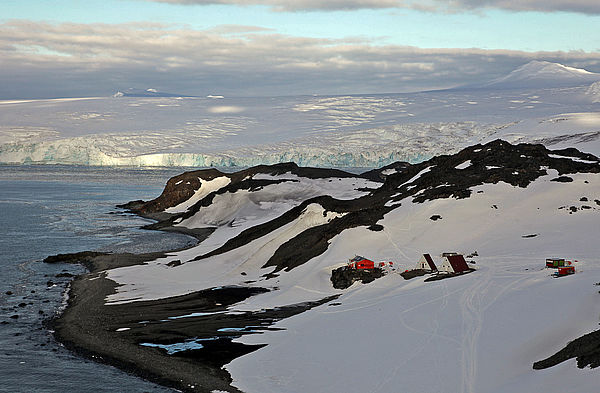 Bulgarian Antarctic Base (Credits: Niki Davidov)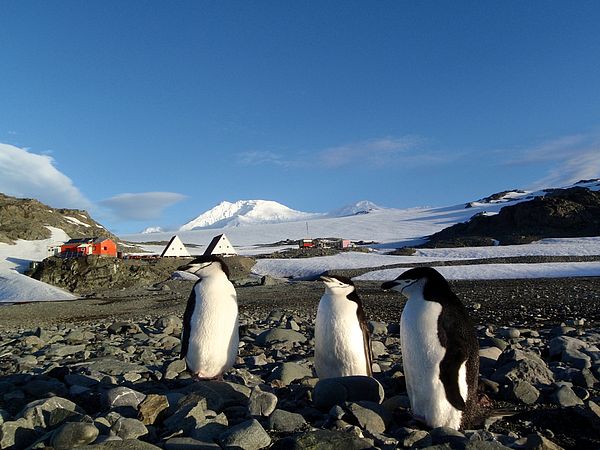 Bulgarian Antarctic Base (Credits: Christo Pimpirev)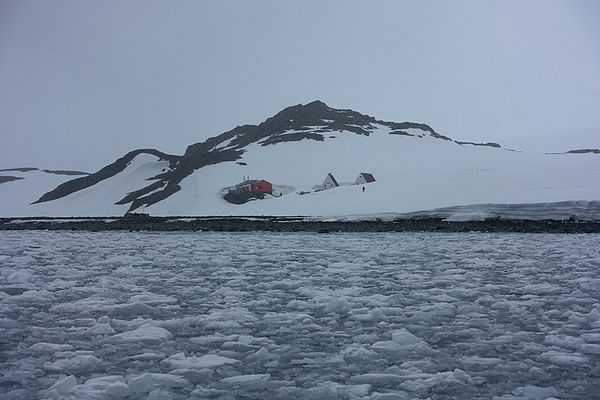 Bulgarian Antarctic Base (Credits: Christo Pimpirev)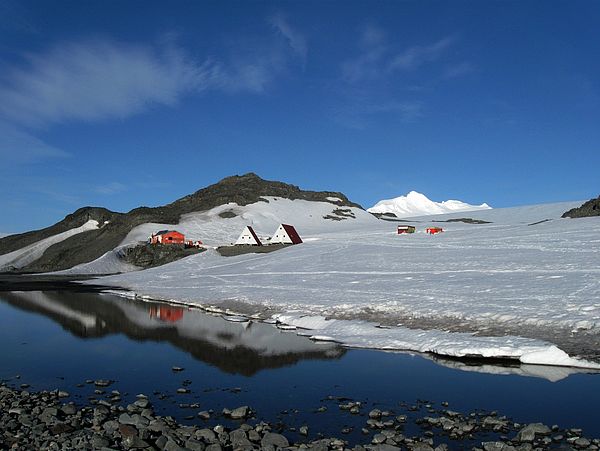 Bulgarian Antarctic Base (Credits: Christo Pimpirev)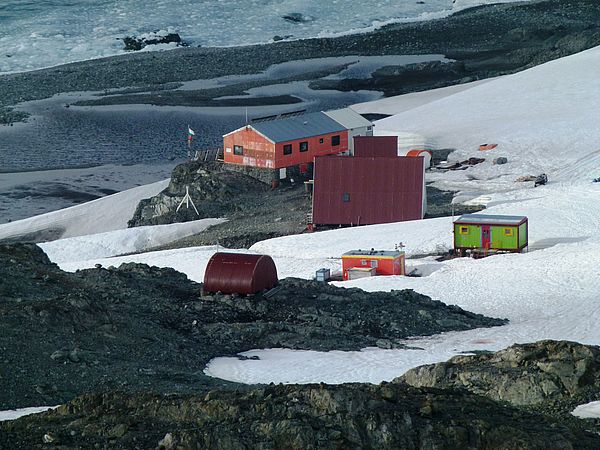 Bulgarian Antarctic Base (Credits: Christo Pimpirev)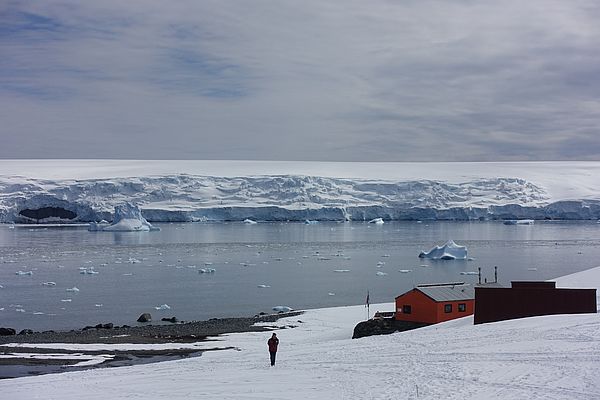 Bulgarian Antarctic Base (Credits: Christo Pimpirev)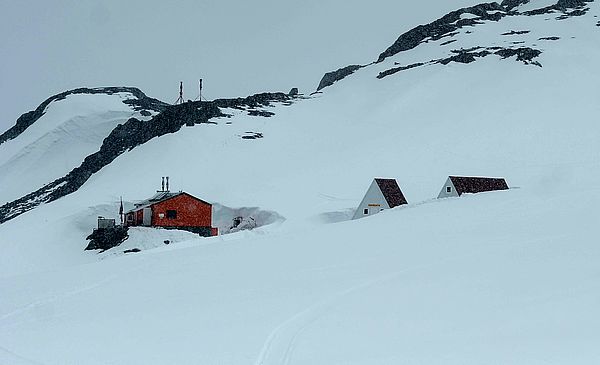 Bulgarian Antarctic Base (Credits: Nedelcho Hazarbasanov)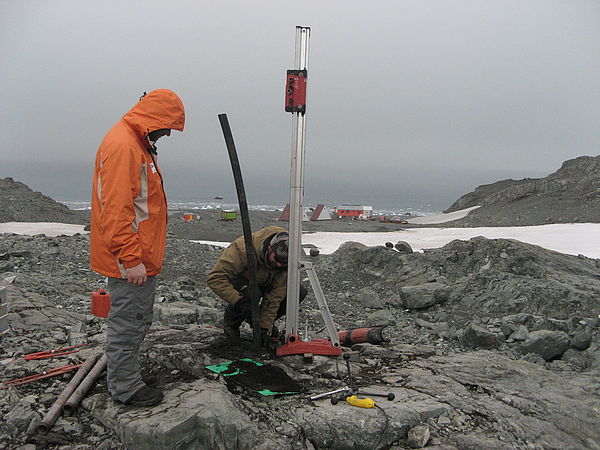 Permafrost Drilling (Credits: Christo Pimpirev)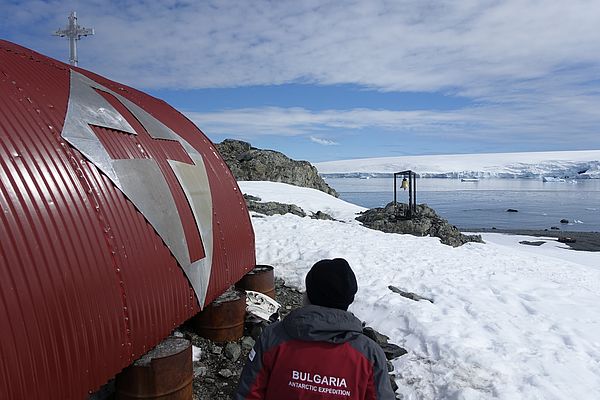 The Chapel Ioan Rilski (Credits: Christo Pimpirev)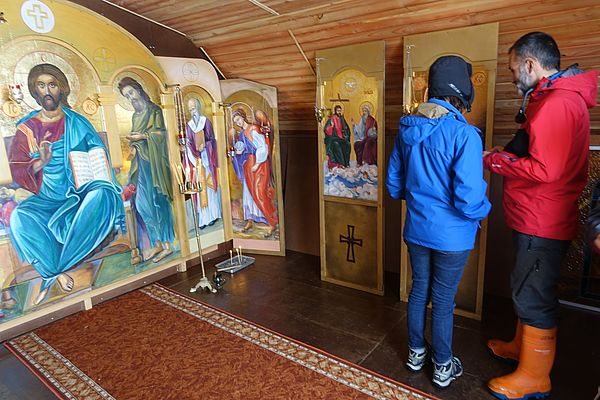 The Chapel Ioan Rilski inside (Credits: Christo Pimpirev)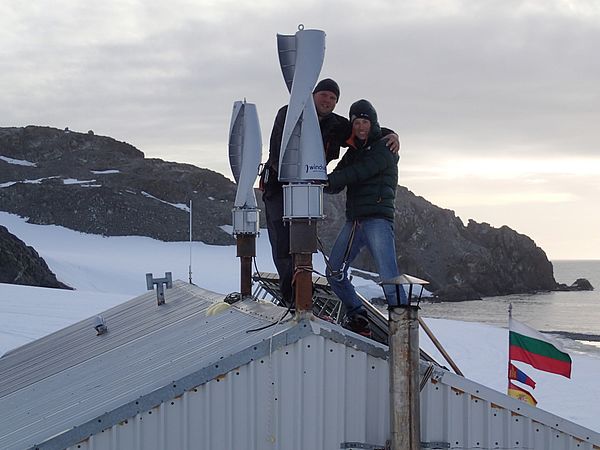 Wind Generators (Credits: Christo Pimpirev